Vagiwell®

Dilators
medical dilators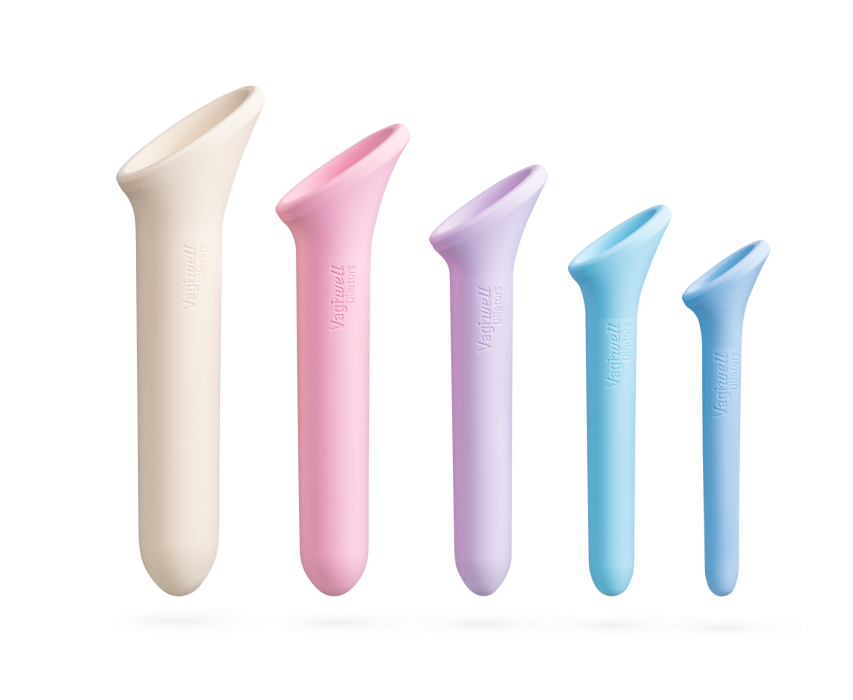 Medical dilators
The Vagiwell® Dilators were developed for women who want to practice stretching the vagina themselves. The aim of the exercises is desensitization, in which the vagina should be slowly stretched so that sexual intercourse (again) or gynecological examinations are possible without pain.
There are many different reasons why the vagina can be too tight:
• Dyspareunia of various causes
• vaginismus (cramping of the vaginal muscles)
• scarring after episiotomy or perineal tear
• after gynecological operations
• during and after radiotherapy or chemotherapy
• after vaginal surgery with reduction of the vagina and scarring
• skin diseases, e.g. lichen sclerosus
• vaginoplasty/neovagina
• vaginal stenosis
3 different sets
available as Premium, Large or Small
2 additional special sizes
Vagiwell 5 LS (lichen sclerosus) and Vagiwell No. 6
High quality workmanship
medical silicone with extra smooth surface
Application
Starting with the smallest size, the dilator is inserted into the vagina and remains there for several minutes. When one size can be inserted without discomfort, one should move directly to the next size. The exercises should be performed in a relaxed sitting or lying position.
Unless otherwise recommended by the physician, the exercises should be repeated daily. When insertion of the largest dilator is pain-free, sexual intercourse may be attempted.
Downloads
Instructions for Use
Product sheet medical staff
Product details
EAN: 4013273001557
Article nr.: VAGIWELL P

Certifications
Medizinprodukt entsprechend den Anforderungen der VO (EU) 2017/745 (MDR)
FDA conform

Manufacturer
KESSEL medintim GmbH
Kelsterbacher Str. 28
64546 Mörfelden-Walldorf
Germany