Animé®

Lubricant
intimate lubricant with hyaluron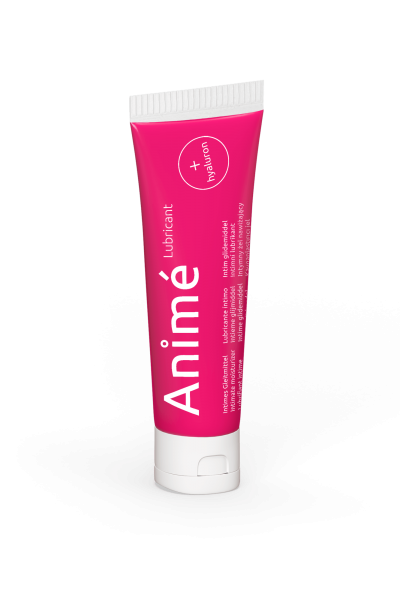 Lubricant with hyaluron
Animé lubricant improves the sensation of pleasure during sexual intercourse. Its composition with hyaluron makes it well-tolerated and promotes moisture while caring for the upper skin layers. It leaves no stains on the skin or fabrics, and is water-soluble, colorless and odorless. Free of parabens and silicones.
Properties
• odorless
• water soluble
• leaves no residues or stains
• free of parabens and silicones
• promotes wound healing
• alleviates dryness
• very good skin compatibility
Why using a lubricant with hyaluron?
Hyaluron ensures that water and nutrients reach the tissue. Since it can absorb up to 6000 times its own volume of water, it is of great importance for the moisture regulation of the tissue. The application of hyaluron keeps the skin stable and elastic, also and especially the vaginal connective tissue.
promotes moisture
with hyaluron
water based
free from silicones and parabens
compatible with condoms
made of natural rubber latex, polyurethane and polyisoprene
Note
If you wish to have children, Animé® should not be used during the fertile days due to its slightly acidic pH. Instead, we recommend Prefert® Vaginal Gel during this phase.
Product details
EAN: 4013273001816
Article nr.: GEL ANIME

Certifications
CE medical device

Manufacturer
KESSEL medintim GmbH
Kelsterbacher Str. 28
64546 Mörfelden-Walldorf
Germany