Contragel®

grün
gel for use with diaphragms or cervical caps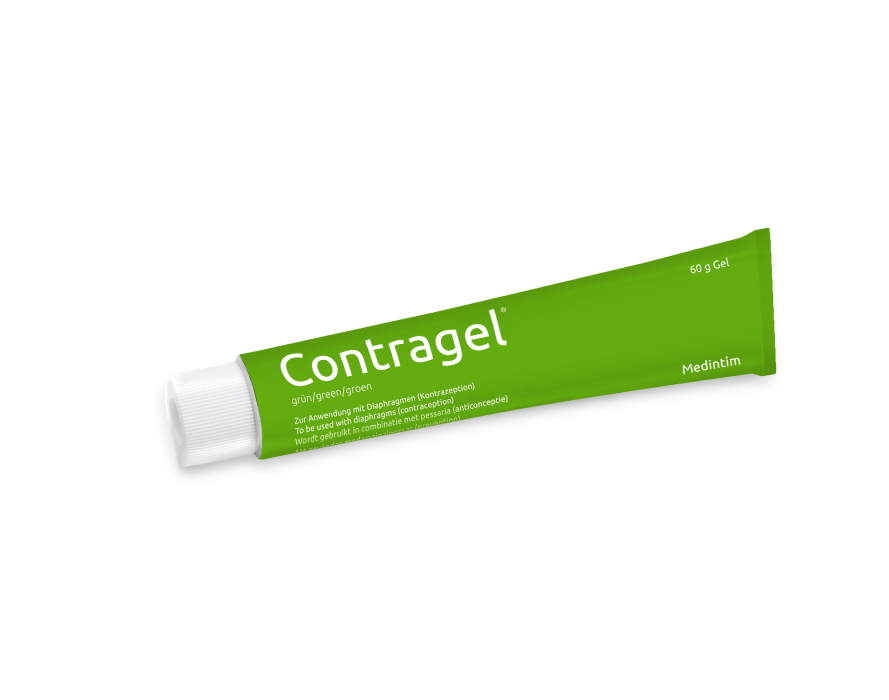 The diaphragm gel
Contragel® green is a gel for use with a Caya® or a Singa® diaphragm. By means of cellulose, it forms an additional physical barrier in front of the cervix.
Note
Contragel ® grün is water-soluble and compatible with condoms made of natural rubber or polyurethane.
lactic acid
for a right vaginal pH value
cellulose
as a gelling agent and additional barrier
The product has been manufactured with the same ingredients since 1972. The institute CONRAD (www.conrad.org) could show the effectiveness of Contragel® green in an independent study in 2017.* This study has proven that Contragel® green used together with the Caya® Diaphragm is safe and as effective as Caya® used together with products containig nonoxynol 9.
* Mauck Christine K., Brache Vivian, Kimble Thomas, Thurman Andrea, Cochon Leila, Littlefield Sarah, Linton Kim, Doncel Gustavo F., Schwartz Jill L., A Phase I Randomized Postcoital Testing and Safety Study of the Caya Diaphragm used with 3% Nonoxynol-9 gel, ContraGel, or No Gel, Contraception (2017)
Product details
EAN: 4013273000536
Article nr.: DIA CONTRA

Certifications
CE medical device

Manufacturer
DeltaMed GmbH
Raiffeisenstr. 8a
61169 Friedberg
Germany